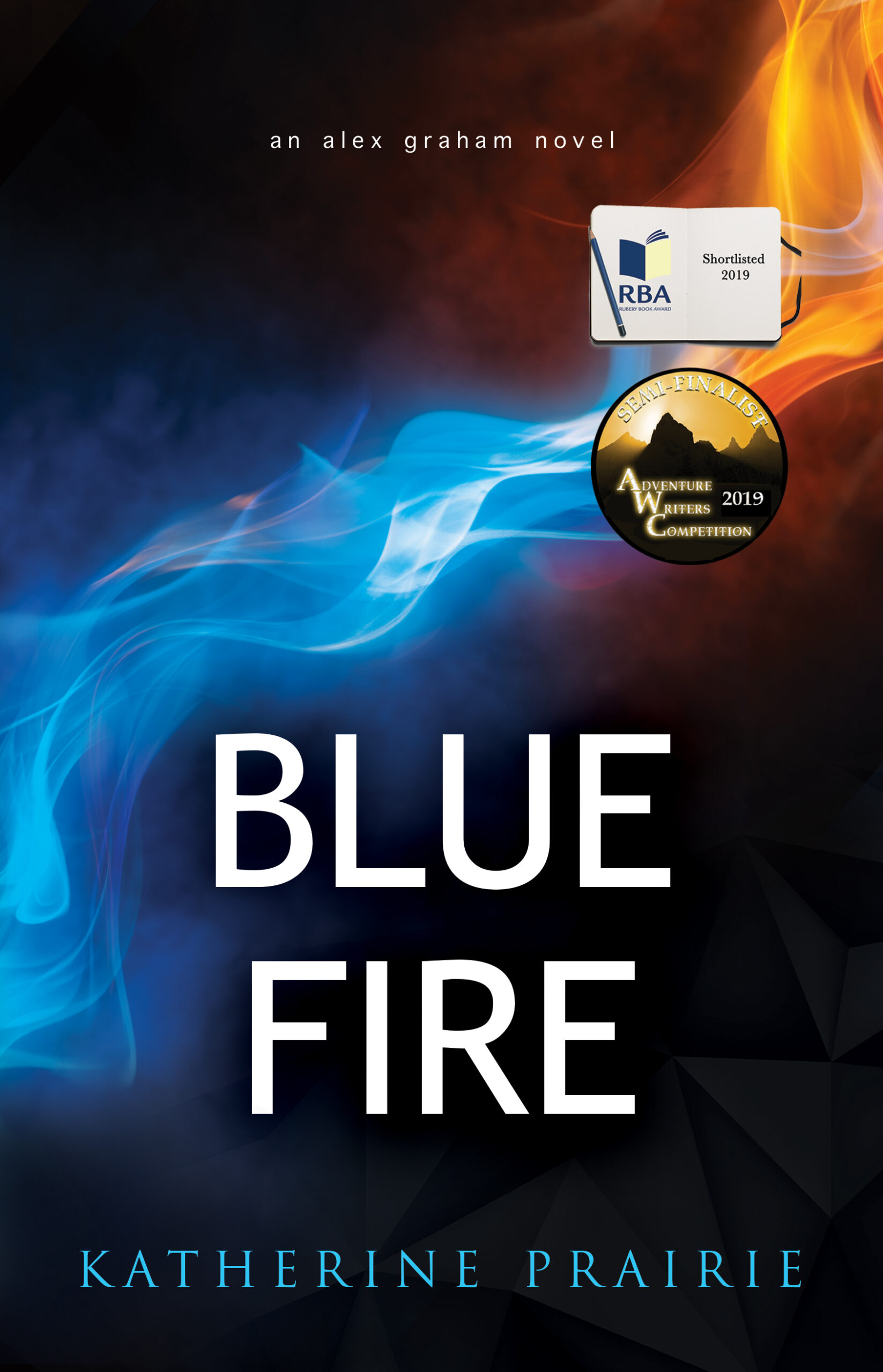 AN INCREDIBLE DISCOVERY.
A RACE FOR THE TRUTH.
Tanzanite, a rare blue gem born in fire and revealed by lightning, is found only in the Merelani Hills of Tanzania. But now the death of a gem smuggler points to another possibility. A South American mine owned by Tabitha Metals may hold the find of a century. But why is it kept hidden from the world? Geologist Brian Graham can draw only one conclusion: the mine's untraceable wealth is used to fund terrorism. And he must reveal the truth.
Brian heads to Colombia to check out mines there while his geologist daughter Alex and Tanzanian miner Mosi Ongeti start in Brazil. But their daring plan ends with a gunshot, and they are now pursued by the henchmen of a sinister, powerful arms dealer.
In a high-stakes race across two continents, Alex fights to expose the mine before the man behind Tabitha Metals can stop her.
Katherine Prairie's fully realised characters—the bad guys as much as the good guys—and convincing plot resonate powerfully in today's uncertain world. Strap in for one hell of a ride.
Like its predecessor, Blue Fire is absolutely compelling and so nicely drawn in characterization, detail, and plot that it could have been streamed directly from real life and people.
Blue Fire crackles with suspense in this absorbing tale of high stakes gem smuggling that crosses continents in a desperate race against time. Prairie has penned a first-rate thriller and an overall fascinating read.
The novel shifts between the perspectives of the hunter and the hunted, and the juxtaposition works well, building in tension and intrigue as the motivations of the various players are revealed. It's a tightly written, well constructed book, with an international scope.